| Portfolio Managment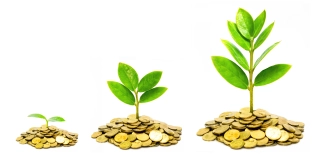 Why Portfolio Management Services can be of high value for Investors?
While portfolio management isn't something new, there are a lot of people who are new to it. Whether you are interested in making an investment, or perhaps you are seeking to diversify your existing portfolio of investments, then Portfolio Management might just be right for you. So, we are going to take a look on how these services work and who they might be good for.
WHAT IS EXACTLY PORTFOLIO MANAGEMENT?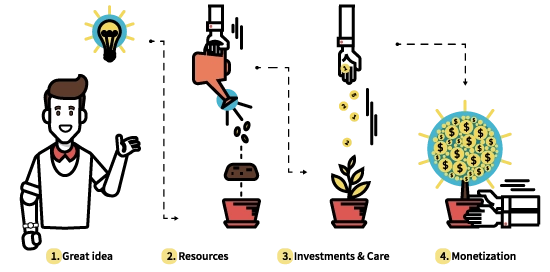 Essentially, and as the name suggests, Portfolio Management is the management of a variety of investments by a professional. It is also commonly referred to as Wealth Management and Asset Management,
WHAT TYPE OF INVESTORS SHOULD BE LOOKING FOR PORTFOLIO MANAGEMENT SERVICES?
There are two common misconceptions about Portfolio Management services.
Service exclusive to high-roller investors who let professional traders manage their millions.
Service geared towards investors with little to no trading experience, so that a professional can do the trading on their behalf.
Read More
WHAT TO TAKE INTO CONSIDERATION?
You should be mindful of your goals as this will drive your decision making. What level of return you would expect? Over what period of time? Of course, there is a level of risk involved, similar to any kind of investment, and there are no guarantees.
Read More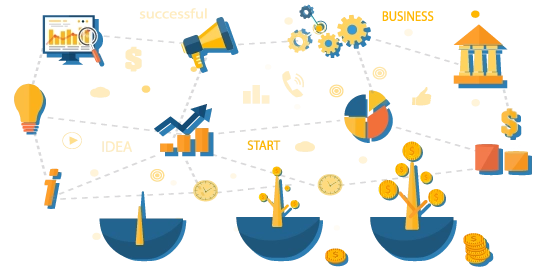 Britt Capital makes the service available to traders with a minimum investment of $50,000, we work only with licensed Portfolio Managers and the whole process is fully transparent, with no hidden or extra fees.
Our Portfolio Managers employ numerous different strategies depending on the instrument being traded. They maintain trading charts so they can clearly identify pattern formations such as channels, wedges, pennants, trend lines, etc. These are evaluated on a scaled basis, starting on a one-month, weekly, daily, and 4-hour timeframe.
We consider anything that could potentially affect global markets, such as fundamentals, technical analysis, we endeavour to identify support and resistance the level of demand for each currency, and any geopolitical dynamics.
Our primary goal is to protect client capital and deliver monthly returns based on the risk level specified by the investor from the first beginning. Meanwhile, clients retain sole control over account deposits and withdrawals, and can monitor the account(s) at all time.
Remember to do your research and choose a reputable Portfolio Manager through a regulated investment firm. Reach out to Britt Capital today for more informationand step by step support in getting started or send an email to
support@brittcapital.in
Frequently Asked Questions
Frequently Asked Questions
What is the minimum account size you can manage?
The minimum Account size for individuals is 1000 USD. The minimum account size for Corporate Accounts is 50,000 USD.
How Secure Is My Investment?
As we Recommended trade only with regulated brokers, your funds are held on segregated accounts by the brokers. The security of investment solely depends upon the broker you choose.
I Have An Existing Trading Account With Another Broker, Can You Trade?
No, have our traders has select the top regulated DMA brokerage companies to better results, fund safety. Our fund managers are doing the trades through master accounts so you just need to join under our brokers. But also we can add a new brokerage as per your interest if you have reasonable equity ($500k+).off cause we need to test their trading conditions and regulations are compatible with our needs.
Who Are The Brokers You Work With? I Have Already A Trading Account With Your Broker. Can You Trade?
A new trading account with no previous operations in it then Yes! You can easily connect the account to our Master on signing LPOA. Otherwise, you can request them to open a new trading account instead of your existing account, it will be done within minutes.
Do You Have Access To Withdraw Money From My Account?
No, definitely impossible. All accounts will be under the Investor's name who has only access to withdrawals and deposits .also the brokers do not have permission to transfer money within third parties as per regulatory policy. So, you may win or even lose some money in a controlled and conservative way, but nobody can take your money away from you. Because anyone never has access to your funds. We don't accept direct money from the clients.
How Safe Is Your Trading?
We use strict money management rules and try to minimize the risk as much as possible. Most of the time. Hence our trading is very safe compared to other money managers.
What Is Your Trading Strategy?
We do not rely on a single Trading strategy to trade as the Forex market is highly volatile. We keep changing innovative less-risk strategies as per the market condition.
Which Analysis Do You Use To Trade?
We use both fundamental and technical analysis to trade.
What are the expected Returns or profits?
Though some times market gives us more than what we ask for, we tell our clients to expect 5% or above net profit per month. it means our target is 100% growth annually.
What Is The Expected Returns Or Profit?
Though some times market gives us more than what we ask for, we tell our clients to expect 5% or above net profit per month. it means our target is 100% growth annually
What Is The Maximum Loss That Can Happen In An Account?
We Cannot Assure Any Maximum Loss That Can Happen In An Account?
However, the maximum loss hasn't crossed more than 30 percent of the equity so far. We always trade with low risk and hence the chance for loss is very less.
What Is Your Performance Fee?
We charge usually a 40 percent Performance fee but we can change it upon request, depend on investment.
Do You Accept Clients From All Parts Of The World?
Yes, we accept clients from all parts of the world including the USA and Canada. But we request you to check if your country permits you to hire us as your fund manager. We are not responsible if you violate your country's rules.
Can I Withdraw My All Money At Any Time, Without Any Restriction?
Definitely yes. You can withdraw at any time in case you are not satisfied with our service or for any reason. You just need to give a direct order to the broker and you can make as many partial withdrawals as you need. You can also completely withdraw all your investment in your personal Forex investor account.
Can I Also Trade On The Account Which You Manage?
No, Once you assign us to manage your account, you should not trade on your account. In violation of this rule, we will stop managing your account.
Can I View The Trades On My Account In Real-Time?
Yes, you can view the trades on your account in real-time.
I Want You To Stop Trading In My Trading Account. What I Should I Do?
You can do that whenever you want to. You only have to contact your broker where you have your accounts so they will do that.
I Need To Understand About Your License To Invest In Your Forex Managed Accounts?
No, only the regulated brokerages where we managed our client's accounts need our license for becoming legal Fund Managers. The clients must need to know the license, regulation details of the brokerage's firms that where you want to deposit or withdraw your investment. you can check itself on their websites
Is There Any Contract/Agreement To Be Signed When I Hire You As The Fund Manager?
Yes, you need to sign a contract/agreement (LPOA) before we start to manage your account.
How Do I Start?
Once you have read our disclaimer and all the answers on this page, Click here and proceed as per the instructions. If you still have something to clarify, feel free to send an email to
support@brittcapital.in